Set People Up … For SUCCESS!
&nbsp&nbsp&nbsp&nbsp&nbsp&nbsp&nbsp&nbsp&nbsp&nbsp&nbsp&nbsp&nbsp&nbsp&nbsp&nbsp&nbsp&nbsp&nbsp&nbsp&nbsp&nbsp&nbsp&nbsp&nbsp&nbsp&nbsp&nbsp&nbsp&nbsp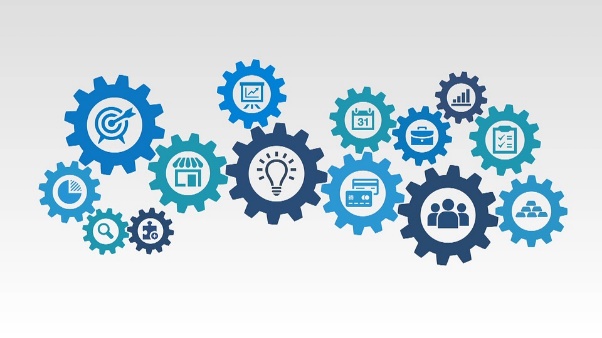 More than 35 years ago, my mom was playing cards with my brother and cousin when she asked me to take over for her. I told her I didn't want to mess up her game. I was young and knew the boys were much more experienced card players than I was. My mom smiled and said, "You can't mess up!" My very intelligent response was, "Huh?" She then explained to me that the loser was determined when someone reached 100 points and there were 26 points in each game. Both boys had 99 points and Mom had 5. No matter what happened in the next round, I win! This card game was an example of setting me up for success. There was no way I could lose.
In the workplace, we can similarly set people up for success. People with more knowledge can share hidden pitfalls and secret passages learned from experience and/or can teach people who may not know as much. People can be available resources or can strategize for highest effectiveness levels. There are so many ways we can work together as a team with each player contributing their best strengths and helping to develop others for the best possible results!
Conversely, there are those who would hoard information, tools or resources. Some may even revel in other people's failures. This is a selfish and sad way to live and creates a difficult work environment. This type of toxicity is hazardous to all in many ways.
The American culture advocates for competition which turns many work situations adversarial. Competition can aid motivation but does not have the sustainable or impactful result that collaboration and teams can offer. This may include accountability partners to help everyone achieve higher goals, different knowledge and experience to increase successful planning and just the atmosphere of comradery. Would you rather spend half (or more) of your awake hours in a competitive or collaborative environment? Would you rather supervise winners and losers or a full staff of satisfied workers (win-win)?
Workplaces that share and set people up for success are more likely to have employee satisfaction. Workers who are content are more likely to stay (which reduces the significant costs of hiring replacement staff), are more likely to get along with others (which reduces Human Resources interventions or terminations), are more likely to have better work/life balance and health (which reduces healthcare costs) and more likely not to have as many days off because they want to be there!
Mom may not remember that card game, but even these many years later, I still remember it fondly. You may not know what impact you are having on others but when they feel you have set them up for success, they will likely remember you for a lifetime! I recently thanked a friend because 25 years ago, she suggested I sign up for the company pension plan. I was young and dumb so would not have otherwise but I trusted her opinion so I did. Now that I am getting closer to retirement, I am very grateful for her. She did not even remember the discussion which was less than a minute long but had long-term positive consequences for me.
Please contact Mako & Associates for strategies or training opportunities in setting people up for success in your workplace. DeeAn@MakoEd.com or 206-992-7484.